Connect
The newsletter for Royal Brompton & Harefield NHS Foundation Trust members
December 2020
'Simple' innovation to ventilators could increase oxygen supplies at hospitals
A 'simple' modification of domiciliary (i.e. designed for use at home) non-invasive ventilators could significantly reduce oxygen consumption by hospitals treating Covid-19-related respiratory failure, a study by specialists at Royal Brompton Hospital has found. The findings, published in leading respiratory medicine journal Thorax, showed that the modified ventilators were able to successfully capture the oxygen during the expiration phase, that would have otherwise been released back into the atmosphere, resulting in a large amount of wasted oxygen.
Click here to read more.
Royal Brompton Hospital houses the largest centre in Europe to provide domiciliary non-invasive ventilation to patients with respiratory conditions, including chronic obstructive pulmonary disease (COPD) and cystic fibrosis (CF). We treat and care for over 1,800 adults and children who use domiciliary ventilators at home.
New Home Intravenous (IV) therapy service established

Making care as convenient as possible for patients, minimising any risks associated with inpatient stays and maximising resources are key drivers for the Trust's transformation programme. These aims are being realised with the introduction of a comprehensive Home Intravenous (IV) therapy service for respiratory patients.

Every year, hundreds of patients are admitted for lengthy inpatient stays for antibiotic infusions. The Home IV therapy service – developed in collaboration with teams across the Trust – means that patients will only need to attend the day unit for training on how to administer their IV medication at home. During this visit, they will be provided with resources to assist them in the self-management of their treatment. They will then be remotely monitored by the therapies team through video consultation and regular electronic outcome forms.
To find out more about the service and to access the patient-facing resources, visit the Home IV therapy service area on the Trust's website
here
.
Shaping and transforming care with Guy's and St Thomas' NHS Foundation Trust:
an update
Overview
In February 2021, it is proposed that our Trust becomes part of Guy's and St Thomas' NHS Foundation Trust (GSTT), creating one of the largest and most prestigious academic hospital trusts in the country.
Bringing together our combined specialist expertise will not only help transform the care we are able to deliver to patients, but will also allow us, subject to public consultation, to realise our long-term vision to create one of the biggest and best centres for heart and lung disease in Europe, on the St Thomas' site. Together, we will deliver exceptional care to patients, drive research into new and better treatments and create unparalleled career opportunities for staff.
This is an important moment in the history of both our organisations. It was just over 20 years ago, in 1998, that Royal Brompton and Harefield hospitals merged. Since then, we have achieved countless advances in treatment, patient care and research, and this next stage with GSTT is significant – it secures a sustainable future for our world renowned adult and children's services.
These merger plans are the culmination of three years of collaboration. Since 2017, we have been working with GSTT and colleagues across King's Health Partners to use the expertise of our clinical and academic teams to advance care and outcomes for people with heart and lung disease.
In January 2020, NHS England (NHSE) and NHS Improvement (NHSI) approved the joint proposal to merge – the best solution to future-proof the Trust's services and ensure our adult and children's teams are kept together.
Our Trust has some of the most experienced, skilled and committed teams in the NHS, and we are well-placed to make this new relationship a real success. Staff from all disciplines will be empowered to lead change, to deliver improvements in care, research and education, and share learning with one another.
While the proposed merger date is approaching, the vision is long-term – spanning at least a decade.
Next steps
A full business case detailing the merger specifics will be taken to both RB&HFT and GSTT boards for approval. The Councils of Governors will then vote on the board processes. This is a significant milestone to set our course for the merger planned in February 2021.
Dr Richard Grocott-Mason, managing director, RBH-KHP Partnership, shares his thoughts on the future






The proposed merger with GSTT is an opportunity to be ambitious and create something new, and world class, for future generations.

'What this planned merger will allow us to achieve goes far beyond the protection of our services. From our earliest discussions with GSTT, we realised we had the chance to create something new and dynamic with colleagues who shared our values and our appetite for innovation and transformation – vital for a specialist Trust with a strong reputation for breaking new ground in heart and lung disease treatment and research. Healthcare will undergo radical transformation over the next ten years and hospitals and healthcare providers need to respond. Joining GSTT will give us the best chance of leading and shaping the transformation of heart and lung care and research on a national and international stage.'



For more information about our plans please visit our website.
Collaboration brings clinical academic excellence to the fore
A number of patient-centred initiatives have been selected to receive funding to help transform heart and lung care for adults and children.
Teams from Royal Brompton & Harefield NHS Foundation Trust, Guy's and St. Thomas' NHS Foundation Trust (GSTT), King's College Hospital NHS Foundation Trust (KCH) and King's College London (KCL) will come together across several clinical areas, including cardiovascular, respiratory and critical care, to develop pioneering projects focused on improving patient care and outcomes for adults and children.
More than 300 staff contributed to 39 funding applications which were then peer-reviewed and shortlisted for consideration by a cross partnership panel. The panel, chaired by Professor Richard Trembath, executive director of King's Health Partners, selected twelve projects that demonstrated clinical academic innovation (using clinical research to bring new solutions to healthcare), benefits for patients, and collaborative working between teams across organisations.
Joy Godden, director of nursing and clinical governance at the Trust, and a member of the funding panel, said: "Teams at Royal Brompton and Harefield hospitals have been working closely with KHP for some time and the standard of these projects reflects the great benefits of harnessing the collective knowledge and expertise of our respective organisations."
Physiotherapists and scientists lead the way in charity funded research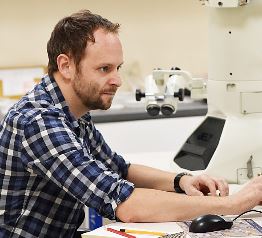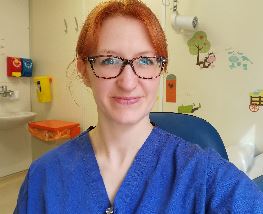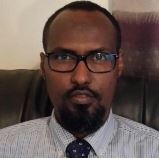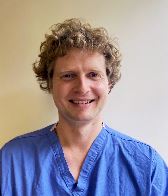 Thomas Burgoyne Charlotte Wells Ali Nuh Timothy Jenkins
Four members of staff have successfully been awarded funding from the Royal Brompton and Harefield Hospitals Charity to conduct research.
The Charity funds non-medical health professionals to undertake up to 12 months of research in order to develop their research skills, produce data and apply for further funding.
Charlotte Wells, physiotherapist, will look at new and different ways of providing physiotherapy services for children with asthma, with the aim to make it an engaging, enjoyable and effective service for all patients.
Thomas Burgoyne, senior paediatric scientist, will be looking at the latest machine learning (artificial intelligence) to help diagnose Primary Ciliary Dyskinesia (PCD).
Timothy Jenkins, specialist physiotherapist, will investigate the impact of muscle wasting in patients in intensive care and its links to respiratory muscle strength and function.
Ali Nuh, senior biomedical scientist, will undertake research to diagnose aspergillosis, a mould infection that mainly affects the lungs.
Gill Raikes, charity CEO, commented: "This is the second year the Charity has funded these fellowships and it is a great pleasure to be part of this programme which enables colleagues to discover and develop their ambitions."
Study explores use of mindfulness to manages chest pain

in UK first

A research study, led by Harefield consultant cardiothoracic radiologist, Dr Tarun Mittal, is the first study in the UK to explore the use of mindfulness therapy in patients with chest pain, and one of the first studies in the world to use mindfulness virtually in a research setting.

The Mindfulness in Pain in the Chest (MIPIC) study explores alternative ways to manage chest pain in patients – where no cardiac cause for their pain has been identified. A total of 33 patients aged between 24 and 75 years were enrolled in the study, with 22 allocated to an eight-week mindfulness programme, to see what role mindfulness can play in helping manage their symptoms.
Mindfulness involves training the mind to be in the present moment. It enhances the awareness of surroundings and feelings, allowing individuals to step back and manage difficult experiences differently.
Dr Mittal explains: "Approximately 10 per cent of patients with chest pain who are referred to the chest pain clinics at Harefield are identified as having a problem with their heart. Some patients may have acid reflux or musculoskeletal pain but in the vast majority, we cannot explain the cause for their chest pain. I wanted to explore the proportion of patients who continue to have the chest pain despite excluding heart disease and how it could potentially be managed with a behavioural therapy such as mindfulness."
The study involves group sessions led by experienced mindfulness teachers along with meditation practice, yoga, stretching exercises, walking and group discussions. Patients are also asked to practice at home and keep a diary between classes.
Patient feedback has been very positive. One participant said: "The programme has been so valuable, and mindfulness has become an important addition to my life. I still have pain, but I've learnt not to panic. Sometimes the biggest thing when you have pain is the mental side and I've learnt to how to manage that now. It's such a relief."
The feasibility study ends in December, but Dr Mittal hopes to develop a larger study next year, with a longer-term goal of using mindfulness in clinical practice which enables patients to manage pain in the chest and other symptoms such as breathlessness and palpitations more effectively.

Trust researchers begin hay fever study ahead of spring

A new study aims to determine whether a novel drug, given alongside an established immunotherapy treatment for hay fever, will improve effectiveness, help shorten the treatment period for patients and prolong the effectiveness after the treatment course is completed.

Hay fever affects approximately 13 million people in the UK and current treatments, including antihistamine tablets and nasal sprays, only provide good symptom control for approximately 40% of sufferers.

For those with more severe symptoms that are not well controlled, a treatment has become available in recent years, known as sublingual immunotherapy (SLIT). SLIT involves placing a grass allergen tablet (Grazax®) under the tongue on a daily basis.
Grazax® has been shown to be effective in helping to relieve symptoms during the pollen season, but the tablet needs to be given daily for three years in order to achieve long-term relief of symptoms for years after its discontinuation. The new study will test if the novel drug dupilumab (shown to be effective in patients with allergic eczema and allergic asthma), given alongside Grazax®, will help to shorten the treatment period needed for long-term effectiveness.
To learn more about the study and how you can get involved, click here.
Harefield Consultant appointed Heart Rhythm Congress programme director
Harefield consultant cardiologist and electrophysiologist, Dr Shouvik Haldar, has been appointed programme director for the prestigious Arrhythmia Alliance Heart Rhythm Congress (A-A HRC).
Dr Haldar was announced as the new programme director during the annual HRC event in September. The congress, which takes place over several days, provides education and training to health care professionals from across the world in the management of arrhythmias. It is an opportunity to share effective practice and the latest clinical developments and showcase innovation.
Commenting on his appointment, Dr Haldar said: "It is a great honour to be selected as the new programme director. This meeting has a long legacy of providing high-quality education for arrhythmia specialists. It also provides an opportunity to raise the profile of the Trust nationally and internationally, especially with regards to the cutting-edge work we undertake treating patients with arrhythmias.
Member events
We have welcomed an unprecedented number of you at our recent online events. While we all hope to return to some face to face events in 2021 for now we will continue to host our events online. Plans for 2021 member events are currently being developed and will be shared in upcoming issues of Connect.

If you want to share any feedback on recent events or have topics you would like us to consider, please send an email to trustmembership@rbht.nhs.uk

Catch up on events you may have missed

Educating and empowering adult ACHD patients

A webinar on the topic of Covid-19 and beyond was recently attended by patients and carers as part of the educate and empower series for adult congenital heart disease (ACHD) patients. This webinar, chaired by the Trust's clinical and academic lead for ACHD, Professor Michael Gatzoulis, covered the UK scene, ACHD interventions during the pandemic, technology opportunities and patient wellbeing.

To watch a recording of this webinar, click here.

To learn more about the educate and empower series click here.

An informative discussion on patient care

At the recent online event 'Patient care: present and future' teams across the Trust came together to discuss how patient care is being transformed in the wake of Covid-19. Chaired by Dr Rishi Das Gupta, chief information officer, the discussion focused on the aims and future of patient care and how these have been impacted and in some cases accelerated by Covid-19.

If you missed this event you can watch the video recording, watch here.

Covid-19: current findings explained

This event brought together leading clinicians of Covid-19 patient treatment and research. They spoke about the effects of Covid-19 on the respiratory and cardiovascular system and what has been learned since the start of the pandemic. Speakers highlighted the progress that has come from UK wide and global collaboration and the need for further research into the affects and treatment of long Covid.

If you missed this event you can watch the video recording, watch here.

Upcoming events

Understanding the spread of Covid-19


Monday, 14 December

12:00pm – 1:00pm

Online

Imperial College Academic Health Science Centre (AHSC) is working at the forefront of research and patient care during the COVID-19 pandemic. In this online event, two experts will talk about their research on detecting COVID-19 in the environment and how respiratory viruses like influenza spread and COVID-19 spread between people. The seminar will be live and open to all.

To learn more and to register click here.

The beauty and benefits of trees with Andy McIndoe

Tuesday, 8 December

6:00pm - 7:00pm

online

As part of the Trust's green plan, RB&H Arts, the Trust's arts department is encouraging staff and patients to enhance the biodiversity at our hospitals and at home. A team of green champions has been busy planting 400 trees kindly donated by the Woodland Trust.

To celebrate this initiative, you are invited to join garden consultant and gold medal winning designer, Andy McIndoe for an evening lecture exploring the diversity of trees in a variety of settings.

Click here to learn more and to register.

Virtually Christmas


Thursday, 17 December

7:30pm

online

The Royal Brompton and Harefield Hospitals Charity are hosting a virtual Christmas celebration in place of their traditional carol singing.

They are delighted to welcome a very special guest for the Christmas celebration:  Her Royal Highness, Princess Eugenie, who will deliver a Christmas reading. They will also be joined by the amazing Dame Sian Phillips, star of I, Claudius, Tinker Tailor Soldier Spy and Strike.

The event will include readings from patients and staff, and carols from our wonderful patient choir Singing for Breathing, the beautiful Fortis Voices and Harefield Primary School choir.

Tickets can be purchased for a suggested donation of ten pounds and a link will be sent to you on the morning of the concert.

Click here to find out more and to purchase tickets.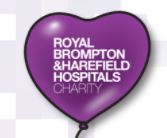 The Big Give Christmas Challenge is the UK's largest match funding campaign. This means The Big Give has allocated a champion to us who will be doubling any donations made via their website for one week only – there's simply no better time to give!
The Big Give's Christmas Challenge runs from Tuesday, 1 December to 12pm on Tuesday, 8 December. Even £10 will have an impact as anything you give will be doubled. Please give whatever you can via the link to the Big Give below.
If you have any questions please give Royal Brompton & Harefield Hospitals Charity a ring on the Big Give Hotline – 07974307649 or emaila.westpfel@rbht.nhs.uk
Please note that your donations will be doubled only if they are made through this link.