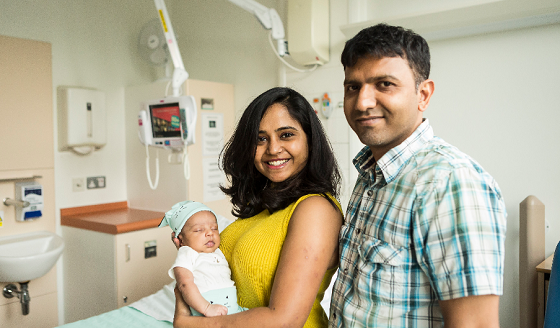 Kingston's maternity service placed top five in London
In January, the Care Quality Commission (CQC) published findings of the National Maternity Survey 2022. A total of 200 service users who received care in Kingston Hospital's maternity services took part in the survey in February last year, which invited them to rate their antenatal care, experience of labour and birth, and postnatal care.
The results put Kingston Maternity in the top five London Trusts for all eight assessment parameters.

---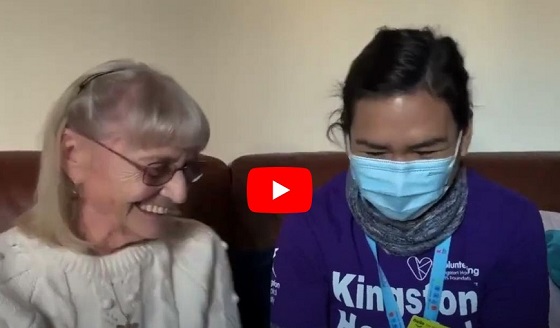 My experience of the community exercise volunteer programme
Kingston Hospital's community exercise volunteer programme was established by our volunteering and physiotherapy teams in partnership with Helpforce charity, to reduce the risk of falls, deconditioning and loneliness in elderly patients.
Volunteers visit patients in their homes for a period of eight weeks following discharge from hospital, working through specific exercises tailored to each patient and prescribed by physiotherapists.
In the following short film, local resident Jaqui, shares her experience of the programme.

---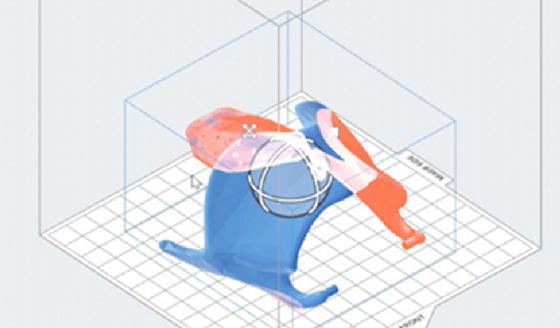 Digital design and manufacturing facility to transform patient care
With the support of Kingston Hospital Charity, construction is now underway to create a new digital clinical design and manufacturing facility within Princess Alexandra Wing.
Completion of this new facility in March will ensure Kingston Hospital is one of only a small number in the country to provide onsite digital customised anatomical models and medical devices, using 3D biomedical design and printing in a bespoke facility.

---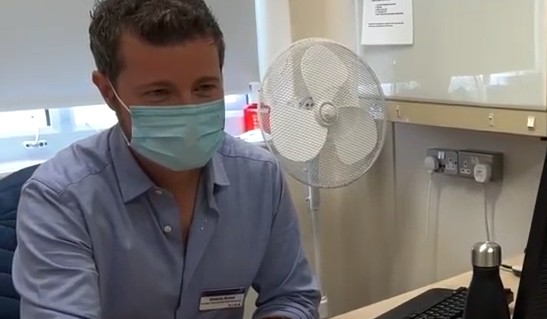 Staff story: Alberto Barea (Nurse Consultant)
In this short film, Alberto Barea, Dermatology Nurse Consultant, shares his background, his passions and the innovative work he is involved with as part of the dermatology team at Kingston Hospital.


---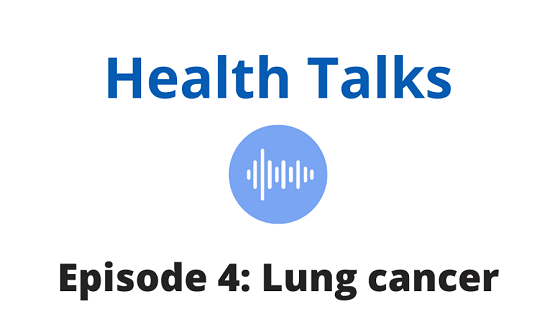 Listen to our Health Talks podcast

Episode 4 of Kingston Hospital's Health Talks podcast focuses on the topic of lung cancer and is hosted by Dr Bill Oldfield, Chief Medical Officer at Kingston Hospital and Hounslow and Richmond Community Healthcare (HRCH).
Hear from Emily Holton (Faster Diagnosis Lung Cancer Clinical Nurse Specialist), Helena Oliveira (Clinical Nurse Specialist for medical oncology) and Sam Haviland (Kick-It stop smoking service) as they discuss lung cancer patient pathways, signs and symptoms, and ways to reduce the risk of lung cancer.

---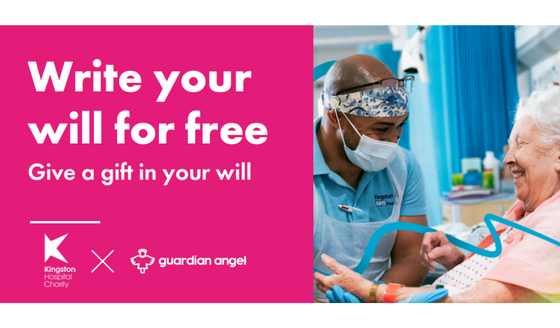 Make your mark on the world. With none of the hassle.
We all know we need to get round to writing our will. But life is busy and it slips down our to do list. Research undertaken by Will Aid reveals that 53% of adults in the UK still do not have a will.
This spring we're making it easy, by offering Kingston Hospital NHS Foundation Trust members the chance to make a simple will for free. Writing your will makes life easier for the people you love. It also provides an opportunity for you to leave a gift to Kingston Hospital Charity and other causes you care about, if you so wish.

---
Thank you for supporting Kingston Hospital
Thank you to all our members who recently responded to the survey asking for feedback on our Quality Priorities for 2023/2024. We really value your involvement.
Why not ask your friends, colleagues, neighbours or local corporate groups to become members and support their local hospital? It's free to join, anyone aged 14+ can become a member and it's easy to sign up online.
---

Twitter: @KingstonHospNHS


Facebook: Kingston Hospital



Instagram: kingstonhospitaluk

From time to time, the Trust may send you some information about the work of the Kingston Hospital Charity, which helps to raise vital funds for the Trust. This may include its 'Our News' newsletter. If you would prefer not to receive information about our charity please contact the Communications Team on [email protected]
---
To unsubscribe click here.